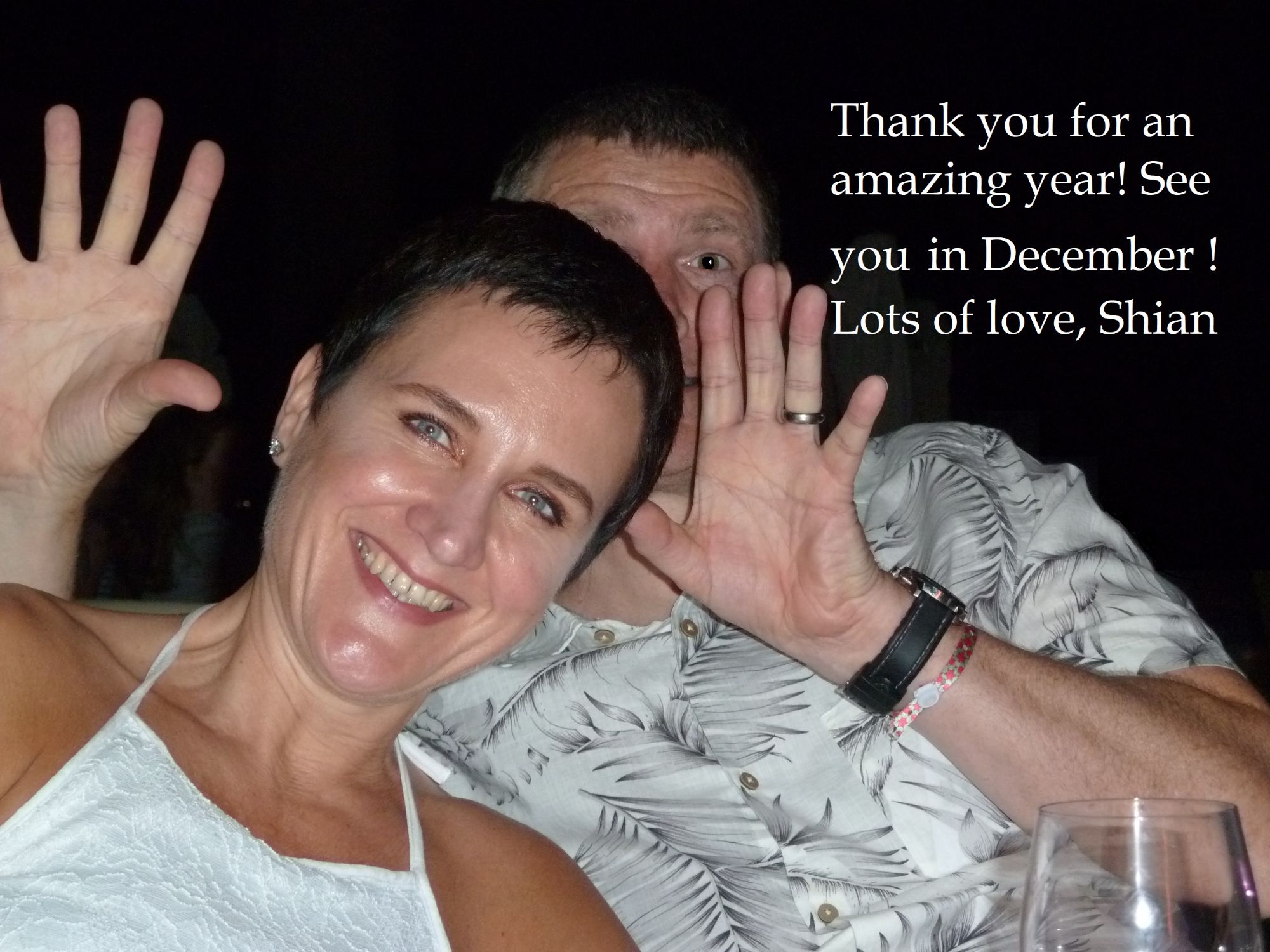 Q) How much are your items and how do I buy one of the bags listed in your shop?
A) Prices are on the RH side of each listing and are in £GBP and exclude Delivery Cost. Orders over £5,000 include Free UK Delivery.
To purchase, just Add the item to your 'Basket' (if the 'Add to Basket' button isn't visible then the online Checkout is 'Off', please check my Opening Times). Continue to the Checkout, select your Country from the drop-down menu, chose your shipping option and then your Payment preference.
You can pay via Credit or Debit Card which is processed by Paypal . You don't need PayPal account as you checkout as a 'Guest' and all your card details are securely processed by PayPal's servers. You'll receive an instant confirmation of your purchase and a payment receipt and I'll be in touch soon after to confirm delivery timescales.
Please note that items purchased via this method can only be addressed as per the Payment transaction.
Please note that if you Return the item, your Refund is subject to a 3% Fee from the Payment Processor. The Nest is currently subsidising this to 2% for clients.
The Nest also offers a discretionary Bank Transfer option between 9am and 5pm. Please email me to request this method which can then be made available for you at the Checkout. You can complete your details and 'purchase' and you'll receive an instant confirmation of your commitment to purchase with details of the Nest's Bank Account Number and Sort Code. Transfer of funds must then take place within 10 minutes of order placement as items cannot be Reserved.
After payment receipt, your item can be posted to any address of your chosing
Should you wish to Return the item, your Refund is not subject to any Fees.
Q) Do you accept Returns, as many Consignment Agencies don't offer this service? Are there any exclusions or hidden costs?
A) NPN Bags offers fuss-free, fee-free, 14 Day Returns on ALL items, including Sale stock, and there are no exclusions, time-clauses or hidden charges. Terms & Conditions are here (see Section 10). You'll only pay the delivery costs (inwards & outwards) but please note that if purchased by PayPal they deduct a 3% Payment Processing Fee. The Nest is currently subsidising this to 2% for clients, (see below).
Q) I want to pay by card but not via Paypal as its possible I may wish to Return the item, (and obviously don't want to incur PP fees). I don't feel secure paying by Bank Transfer, so are there any other payment methods you accept?
A) Unfortunately, at this time only PayPal seems to provide the level of financial 'security' most buyers seek when purchasing online. PP's easy to sign up to, virtually every reputable company accepts it, its quick and easy to use and ultimately safe. However, as with most things in life, this comes at a price! Sadly, PP now deducts a non-refundable 3% processing fee at the time of payment which can become an expensive loss if an item is returned, especially on a high value item. For example a purchase value of £1,500 incurs a fee of £45.00, for £3,500 its £105 and at £5,000 it's £150.00! Large retailers are reluctantly absorbing these losses from their bottom line, (though many now taking measures to refuse Buyers who repeatedly return items), but for small businesses who offer a Return Service.....we just don't have the margins to cover these costs. As I think the situation is utterly unsatisfactory for all parties, (except PP!) I am currently subsidising a third of the fee's on returned items, so you'll only pay the other two thirds. For example, a purchase amount of £1,000 plus £10 postage will translate to a refund of £979.80 back to you. It's not ideal, but its a compromise that ensures Buyers have the security they want and as always, I'm hopeful anyone buying from the Nest will be utterly thrilled with their purchase, so there won't be a return!
Q) I'm buying as a Gift but if the recipient doesn't like it, can they return it instead of me?

A) As long as the items returned within the time frame required, in the condition it was sent and with all accompaniments, a refund can be issued to the original purchaser.
Q) Please will you 'hold / reserve' an item for me? Do you offer Payment Plans or Layaway?

A) Unfortunately the Nest doesn't offer a Reservation, Layaway or Payment Plan Service, sorry. All items remain available to purchase until payment is received. Maintaining fair and consistent policies for everyone is a key element of the Nests services and ensuring maximum exposure for Seller's items is as important as assisting Buyers with their budgeting.
Q) Is the item absolutely guaranteed to be completely authentic?
A) Yes. Any item purchased from the Nest is 100% authentic. 100% Guaranteed. When buying online from anywhere, its important to research your Seller before committing to buy anything that doesn't come from the manufacturer or an authorised stockist. You can always be safe at the Nest (established since 2005) but if you'd like more reassurance before purchasing I am always happy to for you to refer any item to an independent authentication service or recommend some excellent resources to assist you.
Q) Whats an NPNP?

A) The Naughtipidgins Nest Passport (or NPNP for short) is a useful and identifying document that accompanies your purchase. The NPNP records all the authentication details of your item, including history, care instructions and a photo of receipt, (if present) for you. If the item has an original receipt or even photocopy, these can be requested 14 days after receipt of your item.
Q) How do I know whether your photos and description provide an accurate portrayal ?

A) Everyones condition standards are different. What is 'Well Used 'to one person, may be someone elses 'Excellent'. Whilst I do categorise my items, according to my own Condition Standards (which are extremely stringent), its the extensive pictures provided that let you see every detail, so you can make your own decisions as to whether something is right for you. I aim to photograph the item so you can see what it looks like in 'real-life' and there are always lots of detailed photos at the top of each listing. Don't forget that often, when many negative issues are focussed upon, it can have the effect of making the item look and sound worse than it is to the naked eye. However, I'd much rather my buyers be delighted vs disappointed when they receive their purchase.
Q) Can you tell me which photo is the most accurate representation of its colour ?

A) The interpretation of colour is one of the most difficult aspects to describe as one persons 'Royal Blue' may be some one elses 'Marine' and its impossible to know what shade is displaying on different screens. Colours can vary dramatically on mobile devices and can be very hard to convey exact representation of shade so I aim to take photos in a variety of intensities of natural light to give the best view of the items tone.Where known, I always use the Designer brand's shade title in the Listing title, so one of things that may assist you in assessing colour, is to search Google Images. Whilst again, there is likely to be some variation in shade between the images, it should help you get a good idea of colour.
Q) Why is the amtique lamp / champagne bottle in the photos ?

A) As it can be difficult to interpret the size of something in a photo, I use a Champagne bottle as a reference so you can compare perspective. Sorry its not included! The lamp just helps to identify copyright .

Q) Do you have a shop where I can come and look at the bags?

A) To keep overheads low the Nest only sells online, sorry. Security of stock is paramount and as I work from home, its not possible to visit to browse, apologies.
Q) How are you able to sell items at such a competetive price? Other consignment sites prices seem much higher?
A) As the Nest doesn't have a physical 'shop' or any staff to pay, my overheads are lower than most other High Street and online Consignment Agencies. I am therefore able to charge much lower commission rates that the majority and price items at levels which may seem very cheap! This doesn't reflect items condition or authenticity....everything is Always Authentic and always lovely...... its entirely a reflection of my business model which I hope works for everyone.
Q) Can I make an offer on the price?

A) Unfortunately not, sorry. The price listed has been agreed with the Seller (as Items are sold on a Consignment basis) and is the minimum acceptable at that time. The Nest does have both a Summer and a Winter sale so there is always the opportunity that an item may be reduced during these periods.
Q) I've bought something from ebay / another site and don't know whether its authentic. Will you help me please ?
A) Unfortunately, to retain independance, I am not able to provide an authentication service, (and sadly there just aren't enough hours in the day!) However, I am always happy to recommend some alternate agencies that can assist. Just get in touch.
Q) Do you have the receipt / cards / dustcover?
A) All accompaniments included will be clearly stated in the description and if the original dustcover isn't available, just ask and I will do my best to provide a replacement. If a receipt is available, it will be shown in the Gallery (all personal information obscured) and a photo this receipt will be included in your NPNP. The original receipt can be provided on request 14 days after the sale.
Q) How much will it cost to post to me ?/ I am overseas and the postal cost seems to be quite high on your Checkout?
A) To find the approximated cost of postage of your item or items, just add them to your basket and select your location from the drop down box.
Overseas postage is an approximation as often it is difficult to fully gauge how heavy a parcel will be when the item (or items) are fully wrapped and boxed, so if it is less, you'll always receive a refund of any overpayment.
Shipping is insured, trackable and all parcels require a signature on receipt. (Please do remember any liabilities for Customs/Import Duties though, as these can be significant).
Q) I've changed address and haven't updated my credit card or PayPal yet / I've bought the item as a gift. Will you send to an alternate address please?
A) If paying by Bank Transfer I am able to send to any address. If paying with a credit or debit card (ie via Paypal) I can only post to the registered address on the payment transaction. Sorry there can be no exceptions to this as it ensures full insurance and protection for all parties.
Q) Will you send to a Freight Forwarder so the item can be shipped to me?
A) Yes! Packages must receive a signature on receipt, so its only unmanned services such as BFPO and postboxes that sadly can't be dispatched to.
Q) How long will my item take to get to me?
A) Within Mainland UK postage is via a Next Working Day service, (usually pre lunchtime) and Saturday Guaranteed Delivery may be available at an additional cost, (please contact me for details). Unfortunately overseas postal services vary in their performance and I cannot make any guarantees on shipping time, apologies.
Q) Can I get my item quicker than the International postal method quoted / by a guaranteed date?
A) Global Priority Express Shipping is available to buyers wishing to receive their items in an expedited fashion. This can be disproportionally expensive to item cost but is always an option if you need your item in a hurry. Just let me know prior to purchase and I will provide costs.
Q) I'd like to pay for an item now but would you post it out to me in two weeks time, as I am away and won't be able to receive the item before then ?
A) I am always happy to try and accomodate special requests and preferred receipt days, if you are in the UK, (days can't be specificed for overseas post sadly) but items can only be retained for 7 days after purchase before dispatch.
Q) Will you provide instructions to the Postal Service to leave the item with a neighbour or in the porch, if I am out please?

A) Unfortunately, I am unable to provide any instructions to the Postal Service on your behalf but if your delivery address is Mainland UK it may be possible to send your item via a Courier (DPD) which offers options such as Trusted Neighbour Delivery and Retailer Pick Up. If this service is required please contact me prior to purchase, thank you.
Q) I am outside the UK. Will you mark the parcel as lower value Gift on the Customs Form?
A) Sorry, but its a legal requirement to state the contents value on all parcels exiting the UK. Any import taxes or Customs Duties are the responsibility of the Buyer.
Q) I have a discount code. Can I use it to get money off Gift Vouchers too?

A) Yes, just enter your code at the Checkout and the % discount will be deducted from any purchase. Gift Vouchers and Discount Codes aren't redeemable together (as the Checkout only accepts one code per transaction), so if you do have more than one, just get in touch to redeem, thankyou.
Q) How long are Gift Vouchers valid for ?
A) There is no expiry dates on Gift Vouchers so you can keep them for as long as you like. They are physical vouchers so make lovely gifts too!
Q) Do you Sell bags for others as I'd like to recycle or perhaps Part Exchange?

A) Most definately! Your item must be in an excellent condition, from a non-smoking home and from a Designer that I stock.
Part exchange can be a very quick and convenient way to secure the item you are looking to buy, though please do remember the trade-in value you'll receive will be less than the return you could achieve by Consigning. Please just contact me for further details.
Q) How do I sell my item through the Nest ?

A) Its a very simple process to Consign at the Nest. You just take a few photos, email them in with details of your item and I'll get back to you asap with a proposed resale price and the amount you'll receive back when it sells. If you decide you'd like to go ahead, you just post your item into the Nest and then everything else is done for you. No work, no stress, no Risk and just 14 days after your items' sale, you'll receive your payment, directly into your bank account, by cheque or if you are overseas, by PayPal. Its that easy. For full details please see my Consignment Service thankyou.
Q) How much do you charge for your services ?

A) A simple, flat % fee based on the sale price of your item. This is agreed with you upfront and there are NO additional fees or costs for your whatsoever. Commission rates are as follows
30% up to £300
20% from £301 to £1,000
15% for £1,001 to £3,000
10% for £3,001 and above.
For example, if your item sells for £500, you'll receive £400. If it sells at £1,500, you'll receive £1,275. If it sells at £3,500, you'll receive £3,150.
Q) How will I know my bag is safe with you. How will it be cared for/stored?
A) All items are carefully examined on receipt, nestled in acid-free tissue paper and professionally stored in individually labelled boxes of an appropriate size. No remedial or restoration activities will be undertaken on your item at any time, nor polishes or de-oderising agents applied. Your item will be photographed exactly as it is received, a security tag carefully attached and stored until sold in a humidity and temperature controlled dark room. Its not on 'display', customers aren't able to handle before sale and there is no risk of shoplifting. Your item is insured to the value of its consigment return whilst in the Nests care so you can be reassured that everything is always treated with the utmost care and attention.
Q) How long will it take to sell my bag?

A) Unfortunately, there's no way of knowing! When an item comes into the Nest, all clients on the Wish List, who may be interested, are contacted and your listing will be advertised on FaceBook, Twitter, Pinterest and Instagram to reach the maximum audience. It really does then depend on who's looking and who's wanting so there isn't a typical time period....some items fly out within seconds of being listed and others can take months to find a new home.
Q) Can I change my mind if the bag hasn't sold within a few weeks?

A) I do recommend that you are as resolute in your wish to rehome your item as you possibly can be, before you post it in to the Nest. It's so hard letting go of lovely bags, I know! but once the emotional bond is broken and you post it off, it does become easier. When an item's accepted into the Nest, the list price is agreed with you and the photos and listing complete, then every item is given an opportunity for sale for a period of 20 weeks (excluding Closed Periods). Whilst the majority of items will sell well within this time frame, there are bags that do need longer in which to find a good new home. You may request your item back, at any time during the contract but the Release Fee is the cost of the agreed commission plus Special Delivery postal costs, so always best to be completely sure!
Q) Will you tell me when someone buys my item?

A) Although Returns aren't actively encouraged at the Nest, I do promote a No-Quibble Return Policy so there is always a possibility your Buyer may return your item. (All items have a Security Tag attached so you can be assured it's unused.) For this reason, you'll only be notified of the sale at the end of the 14 day Distance Selling Regulations period although you can email me at any time for a status update :-)
Q) I would like to sell my bag outright as need the funds quickly. Will you buy directly and how will you send the payment?
A) I would always much prefer to sell your bag on a Consignment basis as this will ensure the greatest return for you, however I do know that sometimes it can be necessary in order to receive funds very quickly. Please just drop me a message and I will get back to you with a quote asap, but please do remember, a Direct-Buy payment will be significantly less than a Consignment payment, in almost every instance. All payments are sent within 24 hours of agreed price and can be provided by Bank Transfer, Cheque or PayPal. Overseas Senders will receive payment via Paypal only which will be subject to PayPals standard fee deductions.
Q) I am looking for a particular bag. Will you find one for me?

A) Due to the overwhelming success of the Nest, I can sadly no longer provide a personal Sourcing Service. However, if you're after something in particular please do drop me a note with details of your 'Holy Grail' piece and I'll pop you on the Wish List. If one then comes into stock, I'll drop you an email and let you know its available to purchase on the website..... but don't forget, its always first come, first served!
Q) You have a wide range...where do you get all your items from ?

A) People such as you! Almost all of my stock is sold via Consignment so the Nest is reliant on the ongoing provision of good quality bags, purses and accessories and though I try to keep some core items such as Mulberry, Chanel and Louis Vuitton in stock at all times, availability is limited as I generally only ever have one of anything at any one time. Just get in touch if you have any questions or would like to Sell at the Nest, as its always a pleasure to meet a fellow bag-aholic!
Q) Do you have a mailing list or Newsletter I can subscribe to? I'd like to make sure I see the New Arrivals first please.

A) It can be hard to be at the front of the virtual queue if you're not on the website all the time, and the Nest doesn't prioritise clients, its always first come, first served, even if you are on the Wish List. However if you 'Like' & 'Follow First' on Facebook and IG you'll see all the New Arrivals pop up as soon as they go Live on the website. You'll also be the first to know about any Special Offers, promotions or changes to opening times, so Social Media is always the best way to stay in the know.