Hello there!
Writing this little blog is something of a luxury for me, as no doubt you know I'm usually flat-out running the Nest these days. However, as we find ourselves in these weird and worrying times of COVID-19, there's now time to put together another post and after asking you what sort of things you'd like to know, the resounding first replies have been 'What bags do you carry?'
I have to admit, after many years of yo-yoing from a collection upwards of 80 down to a collection of less than 10, I've now found what I think is the perfect balance for my lifestyle. (Well until the next irresistible bag comes along!!!)
I hope my taste won't be too disappointing though, as I'm sure many folk probably imagine I've display cabinets overflowing with Hermes and Chanel. The reality is much more mundane, I'm afraid! Most of my high-end pieces have been rehomed over the years as I just don't have the opportunity to carry them now we live in a wee, rural village and as a small business owner, sometimes it's more important to have funds in the bank than an array of fabulous bags that never get used.
That said, I am so incredibly grateful and lucky to have an endless supply of amazing items coming in from clients rehoming their pieces at the Nest, allowing me the constant opportunity to enjoy and appreciate their beauty, without spending a bean.
It has taken a while to learn not to give in to temptation (and there are still many, many pieces that literally make me weak at the knees when I'm photographing), but I've steeled myself to know that someone else will get better use. Plus as there's much less profit in Resale than you might think, I generally can't afford to buy anyway, lol!!
Anyway, I hope you enjoy this little peek into my life and please……don't judge me too harshly!!!
So, let's start with my longest standing staple.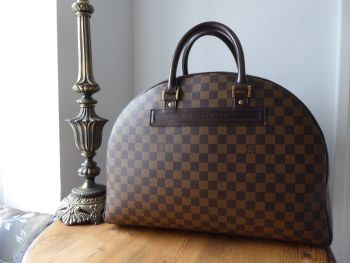 She's accompanied me on every holiday I've been on in the last 10 years and I really couldn't imagine going away without her….my lovely Louis Vuitton Nolita 24 Heures.
Brilliant as carry-on luggage and so incredibly hardy, she's pretty beaten up now but I absolutely adore her and is one piece I know I could never part with.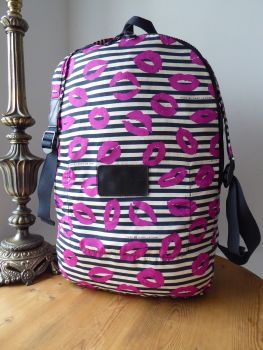 Next up is a bag I share with my daughter, Alice.
Gifted to her for her birthday by one of my loveliest friends, I occasionally use this Marc By Marc Jacobs Backpack as a gym bag, as its super strong, really light and washes a treat!
Fun and funky, there's lots of space inside and whilst it's probably a bit on the young side for me, Alice lets me use it when I want, without comment on age appropriateness!
In terms of my preference for an everyday bag, I like a compact, zip-top, crossbody messenger that fits all my basics but doesn't weigh me down.
I used to carry a small Mulberry Antony but as I've got older I found it just a little too heavy, giving me a one sided neck-ache, so rehomed it for Cats Protection last year.
Now I alternate between a little Mulberry Somerset Dispatch and a Burberry Smoked Check Camera Bag. Both the perfect size and weight for me.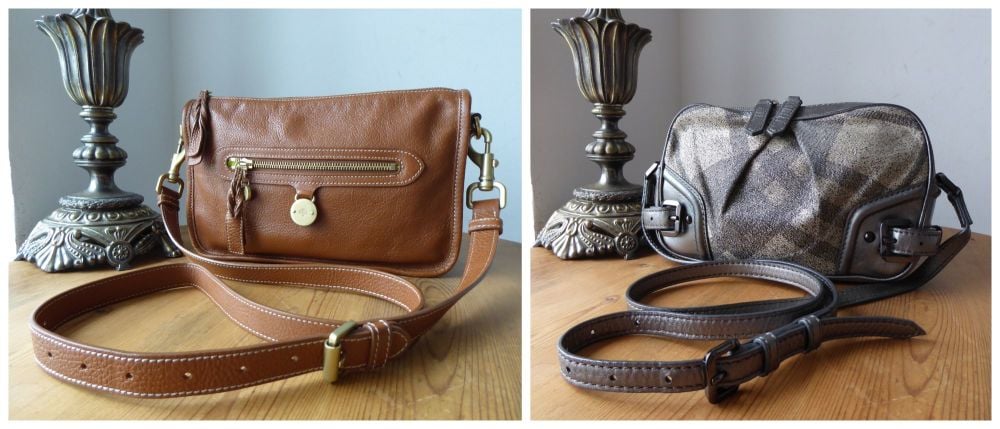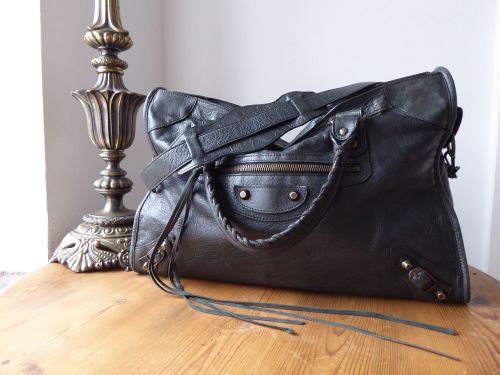 If I ever need something a bit roomier for going out shopping, I use my Balenciaga City.
Again is zip top, light to carry and I can get the top handles on my shoulder if I don't have a coat on, so good to wear right up under my arm, vs waist level if carried by the shoulder strap.
SLG's are a fixed staple of my mahoosive Gucci Guccissima Zip Around purse (literally the most practical wallet I've ever owned), my Aspinal zip pouch, my Mulberry Cosmetic Bag and my Paul Smith key pouch, (very beaten up these days, but gift to me by a very dear friend, so will use it till it expires!).
I've been on the look-out for a nice phone case since I lost my last LV one, so until I find one I like, my mobile's naked.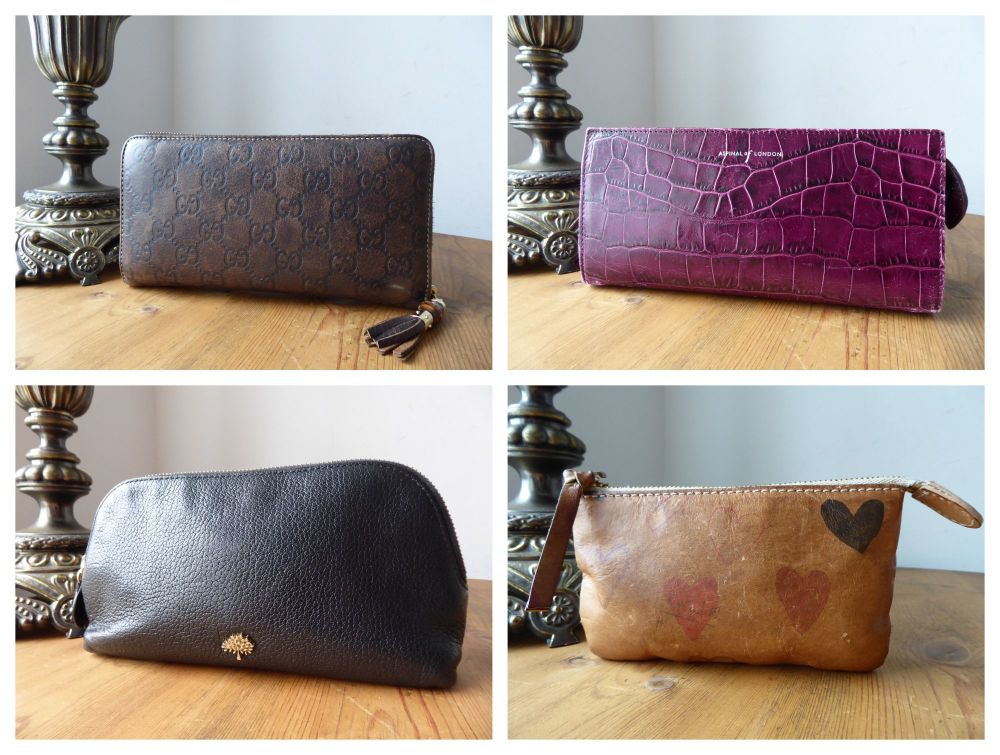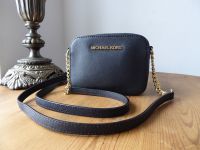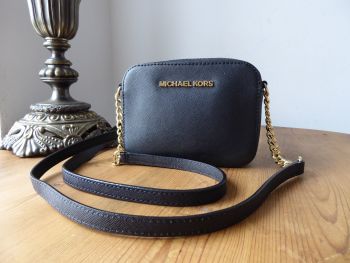 The little textured black leather MK is my staple during Festivals as the mud just wipes straight off!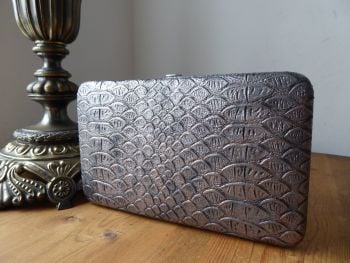 I've two evening bags….. a really pretty, snake embossed, metallic pewter leather, slim framed clutch from in River Island (honestly, you'd never know!) and an emerald green Dior Promenade Shoulder Clutch with silver hardware that I adore.
Both come with some really happy memories and its always super satisfying giving the Dior some TLC as the lambskin texture just seems to get better and better with age.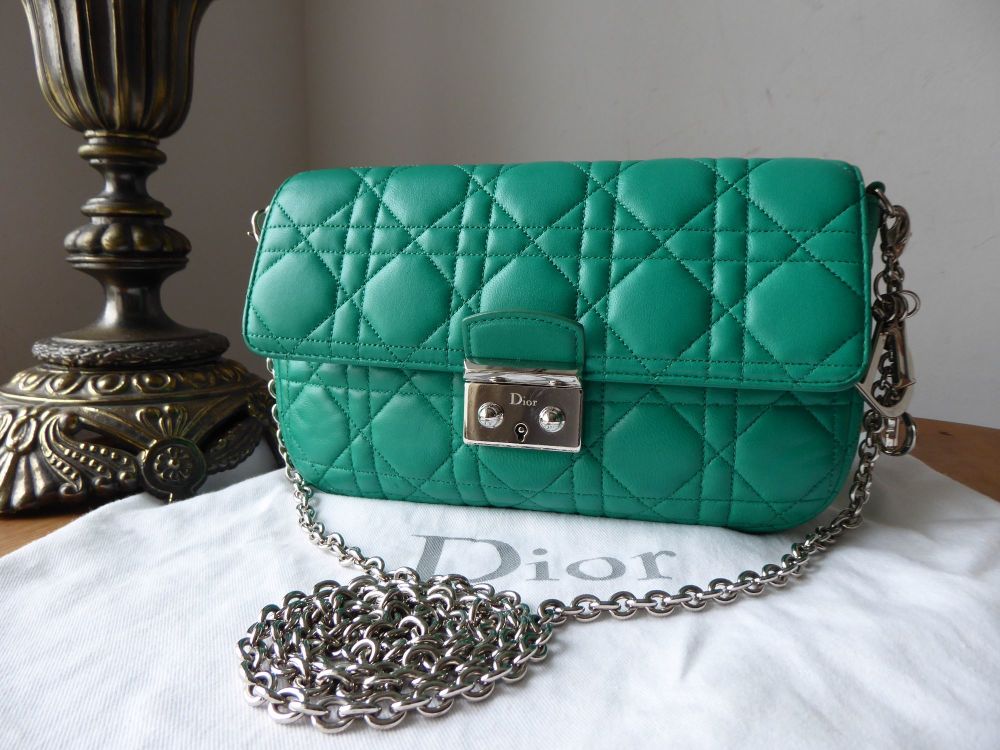 The last piece I thought you'd like to see is a vintage Mulberry. It was made as Shoe Care case, (for brushes and polish, etc) but I've always used as a jewellery box, and find it so handy to pop into a suitcase when travelling. (PS – my suitcase is an amethyst purple Rimowa but its honestly so battered these days I really didn't think you'd want a pic!)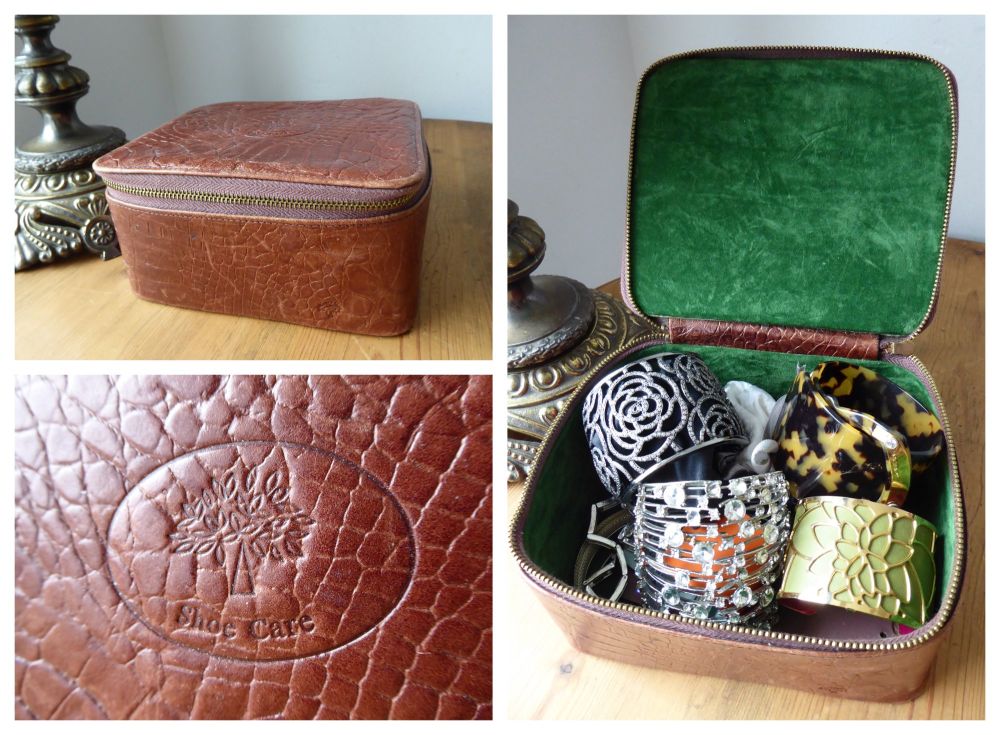 Anyway, I really hope you found this little post interesting and you've enjoyed reading it as much as I've enjoyed putting in together.
Let me know what other topics, information or just general opinions you might like to read…..it keeps me busy and away from the biscuit tin!
Speak soon and lots of love
Shian
xx